Eco-Friendly

Carpet Cleaning in Woodhouse Eaves Loughborough
Let us do the dirty work for you:
Why Choose Nicholson Cleaning for Carpet Cleaning?
Our team at Nicholson Cleaning has over 10 years of experience, specialising in Carpet and Upholstery cleaning and restoration using eco-friendly cleaning solutions. Our services are for residential and commercial carpet cleaning.
Our tools and specialist skills are designed to tackle the most stubborn stains and odours while using eco-friendly solutions. 
At Nicholson Cleaning we offer a free consultation and quote which is a great way to be able to incorporate the professional carpet cleaning into your budget. A carpet cleaner service can end up saving you a lot of money by allowing you to avoid the replacement of all your rugs or carpets!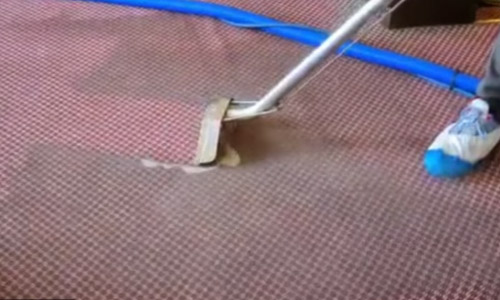 Our knowledge and high-end industrial machinery are an unbeatable combination when it comes to achieving great results. Just look at what a difference we made to this carpet!
Carpet Cleaning Loughborough
We can clean and help protect your carpets from dirt and spills. We use specialised tools for each job that do not destroy or break down surfaces or carpet fibres, helping to restore original colours.
We believe in a 'Clean filter for life' for healthier carpets
Our professional carpet cleaning services can efficiently and effectively prevent allergens, pollens, pollutants, all smells (tobacco smoke) fungus, dirt, and germs from building up in your carpets and upholstery, a necessity of a 'clean filter for life'.
Professional. Reliable. Friendly.
Some of our fantastic reviews
"Anthony came to rescue my carpets after I tried cleaning them myself. The result was smelly, damp carpets which I thought I would have to replace. Nicholson Cleaning team managed to fix my problem leaving my carpets clean, dry and with pleasant smell. Thank you Anthony."
"Great service carried out by professional staff I was so impressed and shocked by how clean the carpets were after they had been cleaned amazing service will be using Nicholson cleaning service again in the future. I honestly can't fault the staff or quality of service and will be recommending your service"
"The carpets look new, the team did an amazing job. I used their service for cleaning our communal hallway after a refurbishment. They haven't been that clean for over 10 years. Good value for money"
Carpet Stain removal service You can count on
A clean carpet can really change the view and tone of the room, and the carpet itself can often be one of the more expensive purchases of the room.
Just vacuuming the carpet to clean it is like brushing debris from your clothing, which doesn't remove set-in stains. People need a wash, pets sometimes need a wash, and so the same goes for carpets and upholstery.
Process for Carpet Cleaning
Experts in Carpet Care and Upholstery Cleaning
Contact us today for a free no-obligation quote for all of our customers
For every Carpet and Upholstery cleaning we offer a FREE safeguard treatment to protect from future spills.
Ozone Treatment and Carpet Flood damage extraction service available
Our Professional Carpet Cleaning Service team in Woodhouse Eaves
We're well known for our eco-friendly solutions and for our reliability and our hard-working ethos.
Aside from the better techniques that professional carpet cleaners use, another advantage to hiring such a service is that they know how to deal with many different types of carpet. You may understand how to vacuum your carpets once a week but do you know what types of fibres your carpets are comprised of? And what's the best way to clean them? Asking a professional carpet cleaner will get you your answer!
100% Satisfaction with every job we take
A Nicholson Cleaning we take pride in our work, no matter the size of the job.
We offer a FREE no-obligation quote for all of our customers
We're based locally in Woodhouse Eaves, Loughborough. Give us a call via phone or Whatsapp for a free consultation or just fill in our form.